Your Mental Health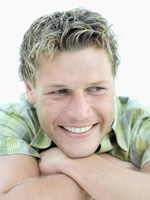 Probably one of the most gratifying aspects of practicing chiropractic is witnessing each patient's journey from pain to relief. Eyes brighten. Postures improve. Hope returns.
It's a great feeling and mentally gratifying. Which is possible when you share your experience with others and inspire them to begin chiropractic care. Here's how.
Request information. We have educational materials designed to help introduce your family or friends to chiropractic care. Just ask or direct them to our website.
Bring them along. Do you know someone who could benefit? Bring that person along with you on your next visit so he or she can tour our practice, meet the team and ask questions.
Chiropractic continues to thrive because of delighted patients like you telling others about today's safe and natural chiropractic care.
What Is Wellness?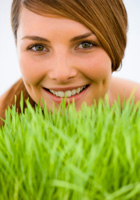 How do you define wellness? Is it simply the absence of disease or any condition that affects your health, or is it something more? Is it just feeling "good"?
The National Wellness Association defines wellness as "an active process of becoming aware of and making choices toward a more successful existence." This is a shift away from looking at wellness as merely the absence of disease, injury or symptoms.
True health involves the whole person, including our social, emotional and spiritual dimensions.
Wellness has to do with making choices that help you achieve your highest potential and ensure that your body is functioning at its most optimal level.
We are leading the wellness revolution because of our focus on maximizing the integrity of the nervous system.
By reducing subluxations that distort our ability to adapt to our environment, we each have a better foundation on which to enhance our health – physically, mentally, emotionally and spiritually.